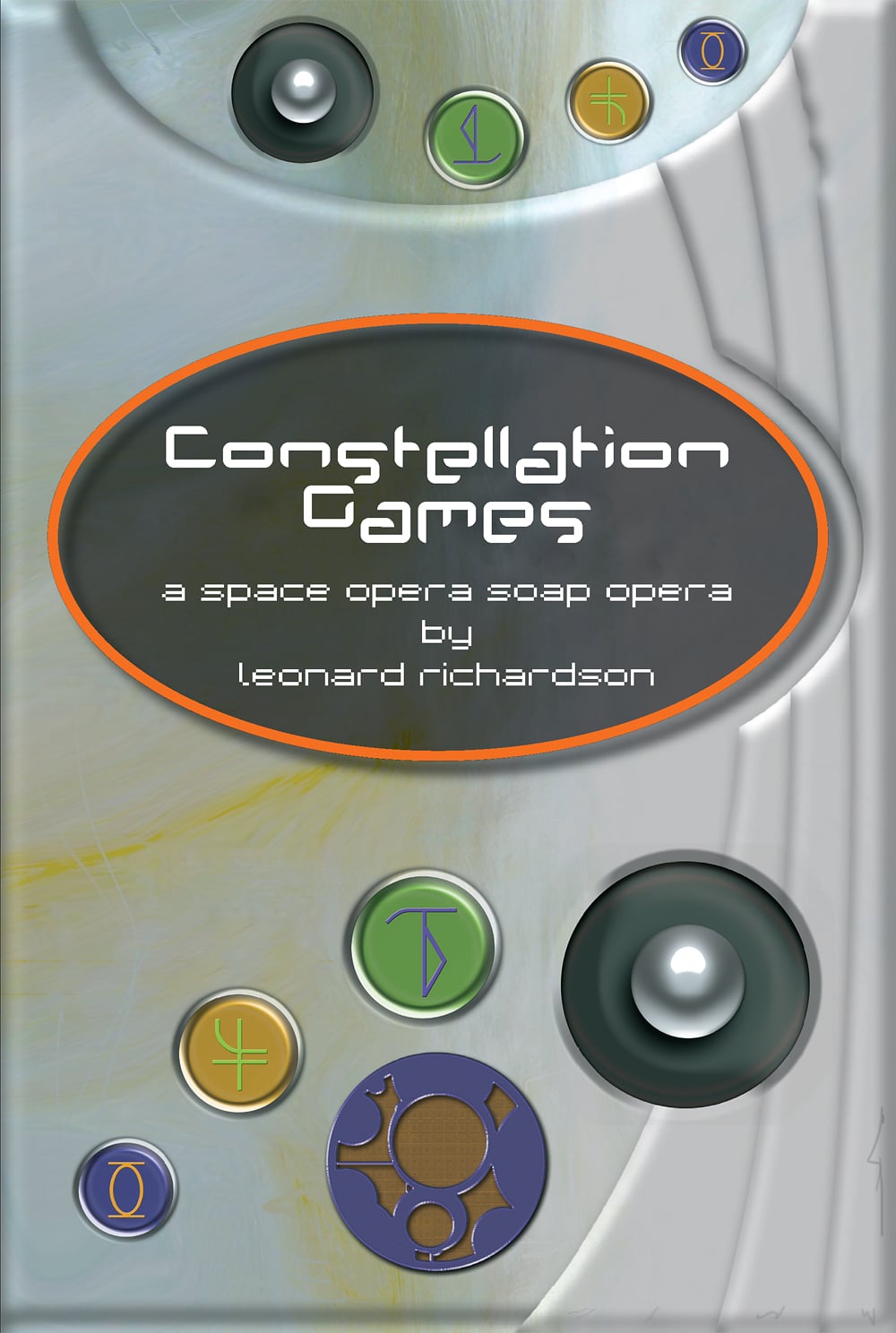 Are you interested in giving someone a gift subscription to Constellation Games by Leonard Richardson? You've come to the right place!
Just select an gift option and check out; your gift certificate will be emailed to you or your chosen recipient.
To have a gift certificate emailed directly to the recipient, simply add their information under "Your Information" at checkout. They'll be emailed a gift certificate right away!
Otherwise, you can enter your own information to be emailed a printable gift certificate that you can wrap and give!
You can give any subscription level you choose. Those levels are:
Base Subscription Package ($5)
Includes a subscription to the Constellation Games web serial, plus a collected eBook at the completion of the serial, in all major digital formats.
Bronze Package ($7)
Base package, plus an original short story by Leonard Richardson, set in the Constellation Games universe.
Silver Package ($9)
Bronze package, plus "Pey Shkoy for Humans," a handy-dandy Alien phrasebook.
Gold Package ($12)
Silver package, plus two more exclusive short stories by Leonard Richardson, all in the Constellation Games universe.
Plutonium Package ($20 plus shipping)
Gold package, plus a copy of the trade paperback novel, due to ship in April 2012.
Adamantium Package ($35 plus shipping)
Plutonium package, plus a "Constellation Shipping" USB key pre-loaded with the digital versions of the novel.
– – –
Easy options:
Base Package (subscription) gift certificate:

Plutonium Package (subscription plus paperback) gift certificate (includes domestic US shipping)

– – –
Choose your own level! Just enter the price for the level of subscription you'd like to give as a gift, then check out.
Enter your choice of amounts below